Sign Up Is Easy You Need 4 Things

1. Print out and sign the release by clicking here. Which allows us to put your picture and singing on the web site. And it is how we get a hold of you. So make sure it is filled out printed so we can read it. Don't forget to sign it.

2. A picture in jpg format email it to ann@karaokeidolusa.com or include with your release.

3. A Tape or CD of your song with YOU singing. Limited to 3 minutes. If your song is over 2 minutes it will be cut down to 2 minutes. CD is the best quality. And MP3 If you can, for better quality also. We reserve the right to call you and ask you to sing. So we can verify
it's really you singing.

4. Your $5 Sign Up fee.

Mail It to:
Karaoke Idol USA
251C South Main St #305
Middleton, Ma. 01949

That's It. Simple Huh?
Keep in mind you can sign up of world KaraokeIdol online for another fee of $5 .
Save time and money do both at the same time.

Sign up early for the best chance to be a finalist. For as the more people hear about us the harder it will be to become a finalist.
---
Looking To Download Music?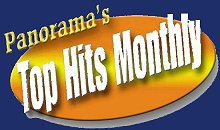 KaraokeIdolUSA has partnered up with Tops Hits Monthly, one of the largest producers of karaoke tracks on the planet! Checkout these HOT deals on customized karaoke CD's and downloadable tracks starting at only $2!
Click Here to check out these great deals!
---
Home | About Us | Vote | Contestants | Locations | FAQ | Rules
VIP Lounge | Club Owners | Webmaster Contact | Contact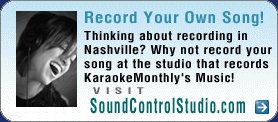 Copyright 2005
Ann Lanphear Karaoke
All Rights Reserved
KaraokeIdolUSA.com may make references to American Idol TM but is not affiliated with American Idol TM or FOX television in any capacity. References to American Idol are provided solely as an informative and entertaining resource. No copyright infringement is intended nor implied.